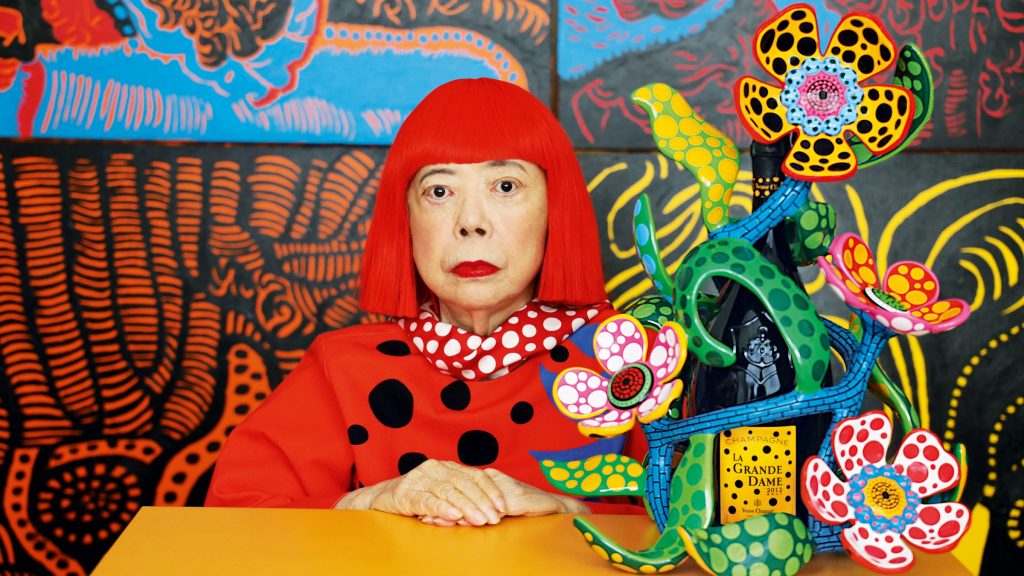 There are many things these days that we'd like to say to Miss Rona: from "Why now" to "When will you be gone" to "Please can you just fuck off." Someone who's phrased all of this a little more eloquently is Yayoi Kusama, the influential Japanese matriarch of avant-garde art. Released on the website of London-based gallery Victoria Miro, the 91-year-old artist issued a poem in which she firmly asked the virus "To disappear from the world." Wise words indeed.
It was supposed to be a big year for the artist, with a number of exhibitions opening worldwide, one of which was a year-long installation of her renowned Infinity Mirror Rooms at Tate Modern. The majority of those have been postponed to 2021. But that's clearly not what's on Yayoi's mind — with the world facing COVID-19, she simply felt the need to address it with a message. Let us hope that "this terrible monster" listens.
Read the poem below:
Though it glistens just out of reach, I continue to pray for hope to shine through
Its glimmer lighting our way
This long-awaited great cosmic glow
Now that we find ourselves on the dark side of the world
The gods will be there to strengthen the hope we have spread throughout the universe
For those left behind, each person's story and that of their loved ones
It is time to seek a hymn of love for our souls
In the midst of this historic menace, a brief burst of light points to the future
Let us joyfully sing this song of a splendid future
Let's go
Embraced in deep love and the efforts of people all over the world
Now is the time to overcome, to bring peace
We gathered for love and I hope to fulfil that desire
The time has come to fight and overcome our unhappiness
To Covid-19 that stands in our way
I say Disappear from this earth
We shall fight
We shall fight this terrible monster
Now is the time for people all over the world to stand up
My deep gratitude goes to all those who are already fighting.
Written by Rolien Zonneveld for i-D Magazine