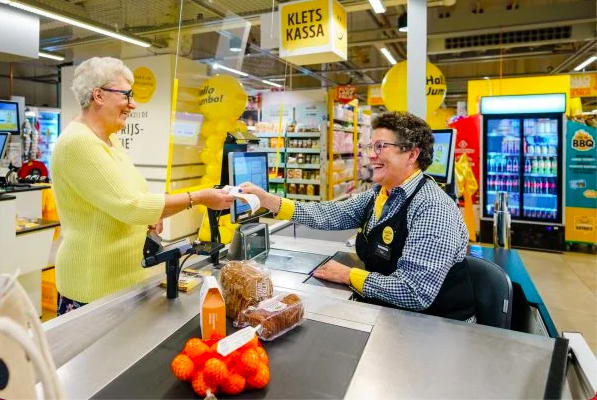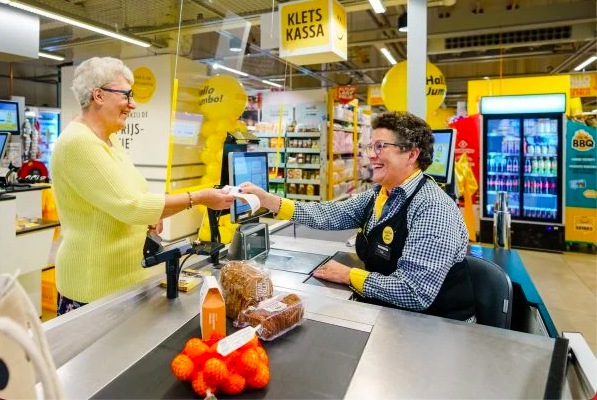 Dutch supermarket chain Jumbo will open 200 new so-called 'chat cash registers' next year. These are cash registers for people who are not in a hurry and would like to have a chat during the checkout, according to the supermarket chain.
The idea for the chat cash register arose two years ago and the first was opened in the summer of 2019. According to Jumbo, that was a great success and the time is now right to further expand the concept.
Jumbo especially looks at areas where loneliness is common.
Loneliness has worsened during the corona pandemic, reported the Dutch 'Luisterlijn' (Listening Line). Last year, the telephone helpline had a record number of conversations with people who were worried about something. This was mainly due to the lockdowns, which made people feel more depressed.
Researchers from Maastricht University previously calculated that severe loneliness costs society 2 billion euros in extra care in The Netherlands alone. According to the university, one in ten Dutch people feel seriously or very lonely and as many as four in ten Dutch people experience some degree of loneliness.
We think that the situation is similar in many other countries and applaud this supermarket chain, that puts humanity before profit because a lot of their customers need it. Let's hope many other supermarkets will follow!
Source: businessinsider.nl