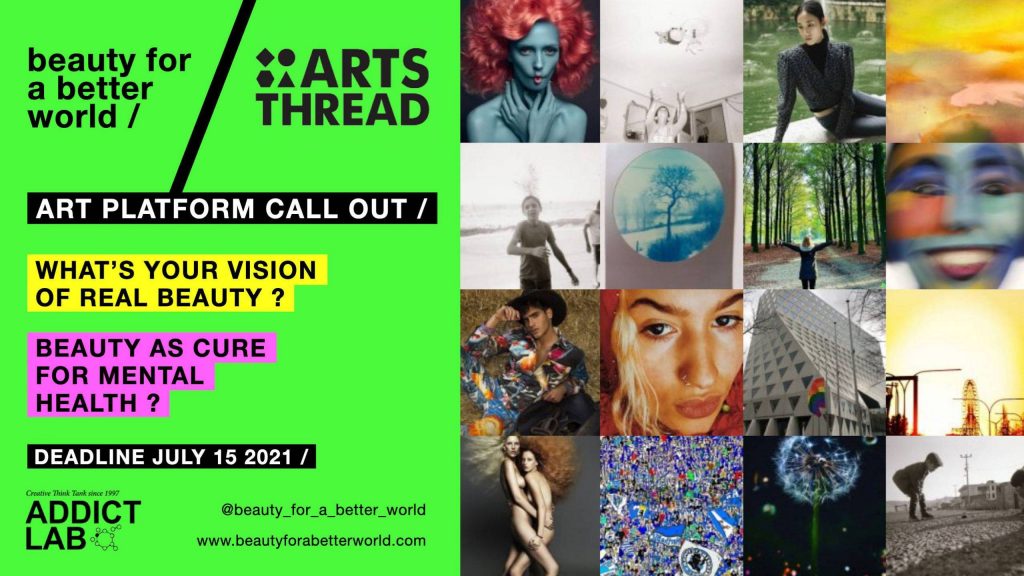 Are you an art school student or recent graduate and up for an exciting challenge? Then here's your chance!
Beauty for a Better World is a new digital art / community project that is inspired by seeing art and beauty as a much-needed creative cure and antidote to all the mental health related issues that are a consequence of the global pandemic.
Do you want a chance to get your work featured in an ever growing online digital platform alongside renowned artists and designers like Peter Philips, Pierre Debusschere, Olivier Theyskens, Sir Paul Smith, Mark Titchner, Van Hechter, Domen/Vandevelde and Anne-Mie Van Kerckhoven?
What is your personal and creative vision of beauty? Show us what you can do with your creativity in our innovative competition, which is all about breaking boundaries and breaking rules!
Taking part to the call-out is free and you can find all the details here:
https://www.artsthread.com/competitions/beauty-for-a-better-world/