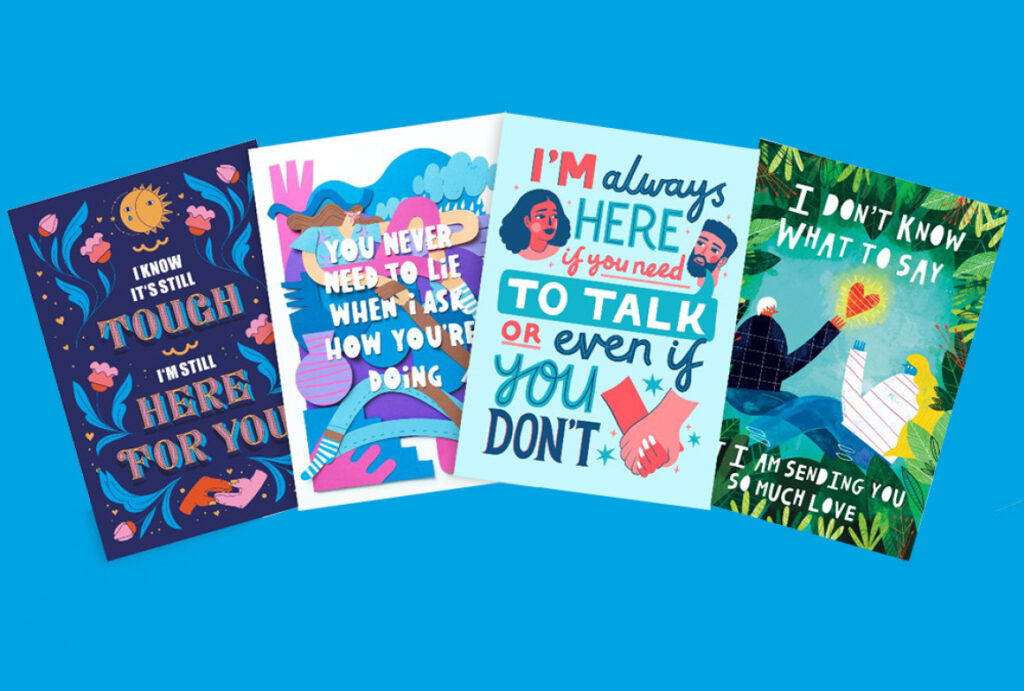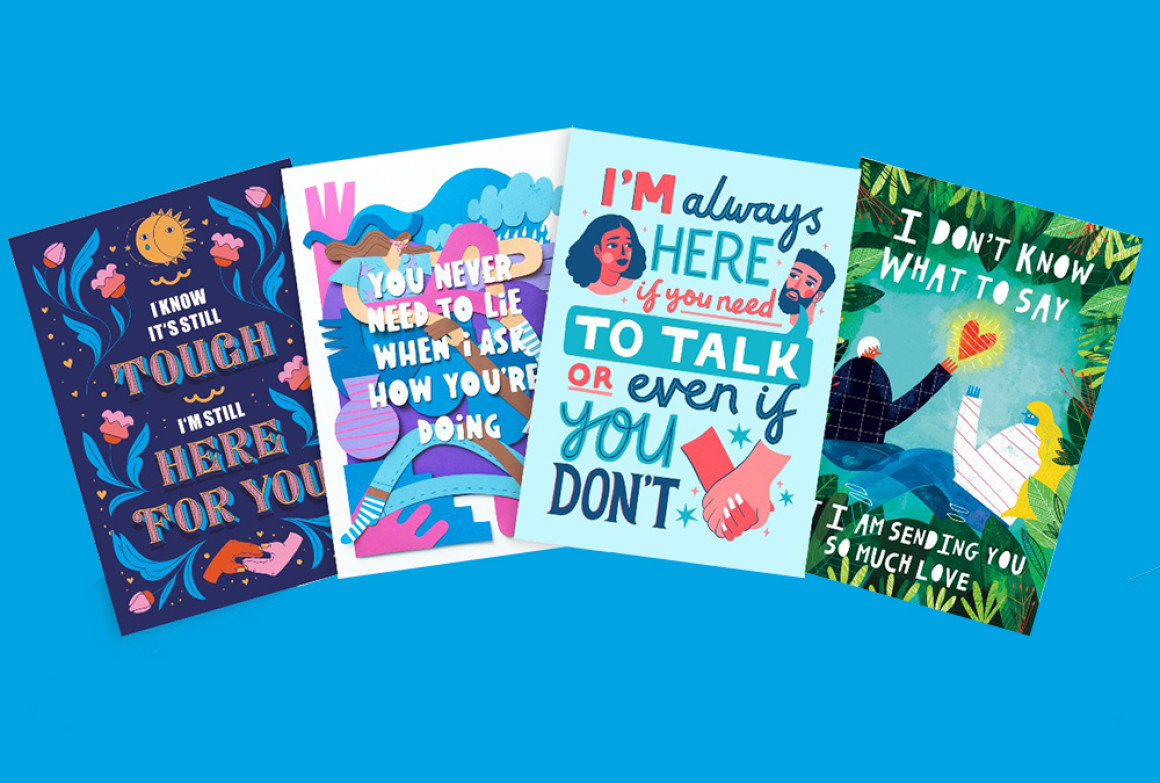 When someone loses a person they love, it can be hard to find the right words to show that you care. But now, you can choose from a series of free cards have been designed to send to those experiencing different stages of grief.
Sue Ryder, the national bereavement charity, has launched a range of sympathy cards, designed to be sent when someone first experiences a bereavement, a few months on and at difficult times including the first anniversary, birthday and Christmas since their bereavement.
They have been specially designed in support of Sue Ryder's Grief Kind campaign. The messages on the cards are words that people who have been bereaved told the charity had helped them, including 'I don't know what to say, but I am sending you so much love', 'I know it's still tough, I'm still here for you', 'I'm always here if you need to talk, or even if you don't' and 'You never need to lie when I ask how you're doing'.
Sue Ryder's research found that over four fifths of bereaved people felt that people around them didn't know what to say or do when they were grieving. 
"Everyone's experience of grief is unique, but you don't have to be a trained counsellor to support someone who has experienced a bereavement," said Bianca Neumann, head of bereavement at Sue Ryder.
"We need to start meeting grief with warmth and acceptance, rather than fear. It's time to begin the conversation, instead of shying away because we are worried about saying the wrong thing or think it might make the bereaved person feel worse.
"Sending one of these cards will not take away the pain and emotion of grief, but it could be the first step in someone finally feeling comfortable to talk honestly about how they are feeling."
In order to help open up meaningful conversations about grief, each pack of cards includes prompt cards with advice on what to write and other practical tips on how to be Grief Kind.
The advice includes avoiding saying anything too stiff or formal, and to be honest if you're struggling to find the words. It's good to let people know that you don't expect a reply, or to share a favourite memory of the person who has died.
So far the sympathy cards have been well-received; one person called them "beautiful and comforting", whilst another said "these could actually help someone initiate a conversation."
The Sue Ryder Grief Kind cards are free to order for a limited period with an optional donation via sueryder.org/griefkind
Source: Charlie Duffield for Smileyworld