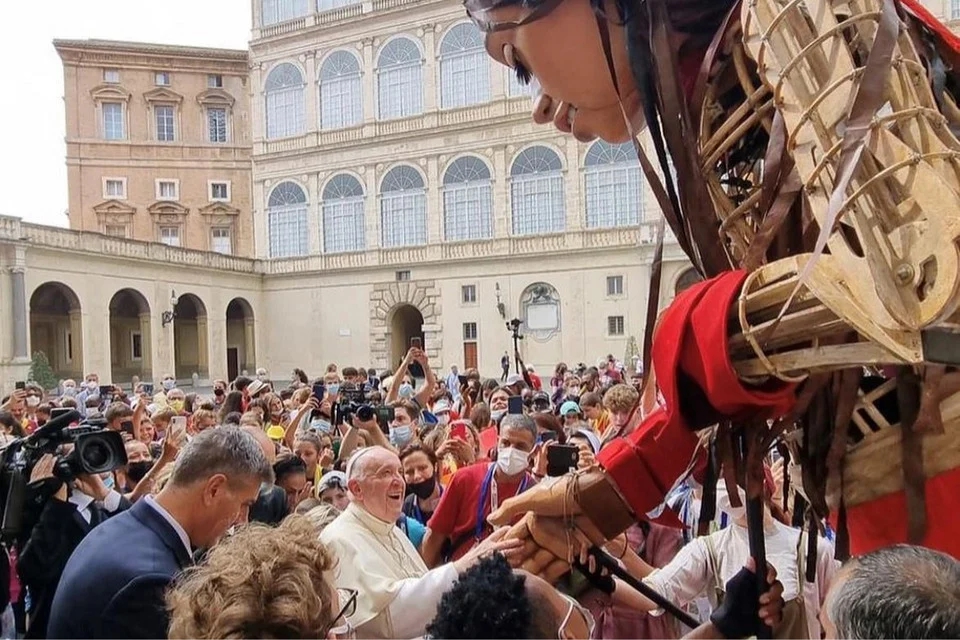 Shining a light on the stories of millions of young refugees across Europe is Little Amal, a 3.5-metre tall puppet deemed to be one of the most innovative and adventurous public artworks ever attempted.

The refugee puppet started her journey in July, travelling through Turkey, Greece, Italy, Switzerland, Germany, Belgium, France and the UK, following the route that a child migrant from Syria might take. Her walk highlights the plight of millions of refugee children – many unaccompanied and separated from their families – who are forced to undertake harrowing journeys under life-threatening conditions. Unfortunately, the pandemic has made their situation even worse.
This travelling festival of art brings a powerful message of hope and raises awareness of displaced children worldwide. In every city, crowds (often in their hundreds) have welcomed Little Amal, including the Pope, keen to be a part of this momentous journey. As well as see how the puppet interacts, which registers all kinds of emotions such as happiness, anger and occasionally pain – all the feelings that a nine-year-old child-like Amal might experience.
Amir Nizar, Artistic Director of The Walk, says "The purpose of The Walk is to highlight the potential of the refugee, not just their dire circumstances. Little Amal is 3.5 metres tall because we want the world to grow big enough to greet her. We want her to inspire us to think big and to act bigger."

Find out more about this extraordinary story and where she is on her journey at: www.walkwithamal.org