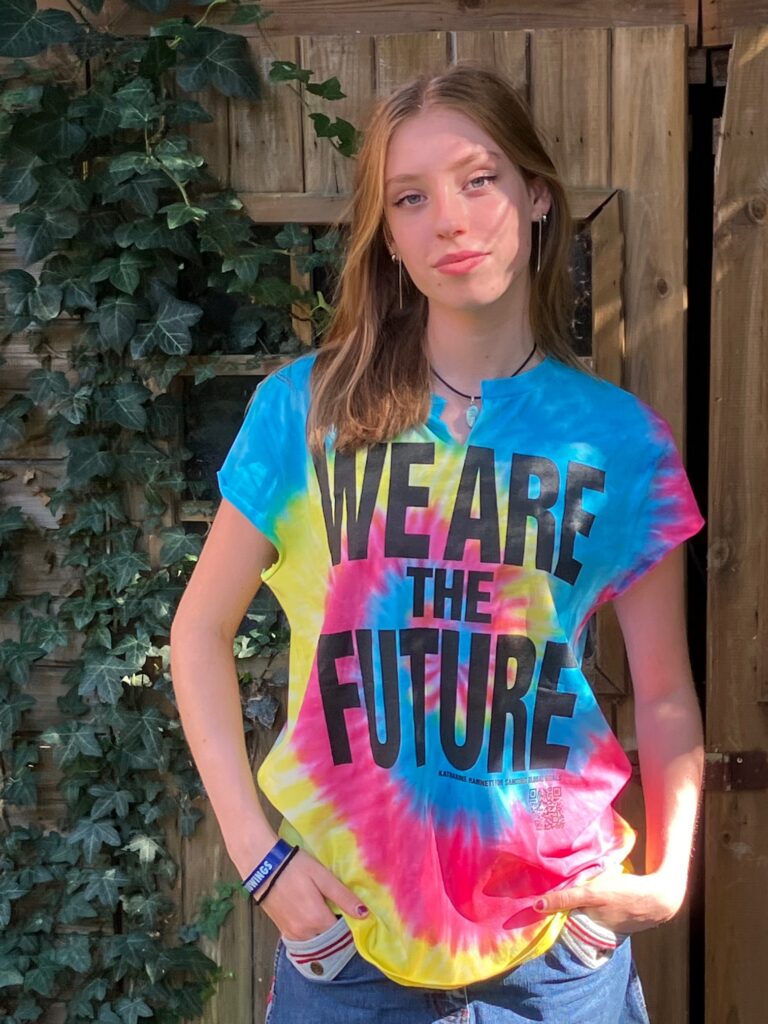 A new movement is erupting with vocal ferocity and an 80s twist, demonstrating that speaking out in favour of change has never been more fashionable.
Leading this change for the "We are the Future" campaign are prolific designer Katherine Hamnett -famous for her political T-shirts worn by pop bands and models in the 1980s – and creative director Ninette Murk, founder of worldwide campaigns such as Designers Against Aids and Beauty for a Better World. Together they are a force for change as social activists, in inspiring young people to vote as a part of the Samsung Global Goals (SGG) project and app, which has been downloaded on more than 220 million devices already, becoming the most widely used and accessible charity app worldwide.
They believe you should never underestimate the power of a T-shirt to get your message across very loud and very clear, especially if you use in your face block letters, as Katherine has become famous for. Some of her iconic T-shirt moments from the past include Wham wearing the 'Choose Life' shirt in their music video and supermodels such as Naomi Campbell wearing 'Use a Condom' and 'Peace' T-shirts. Now there is a new exciting era of slogans coming up, which are set to be just as historical with captions such as; 'Use it or Lose it', 'Your Vote is the Most Powerful Tool to Save the World', 'Save The World' and of course 'We Are The Future'. They all feature a QR code which leads you to the Global Goals app or website, depending on which brand of phone you use.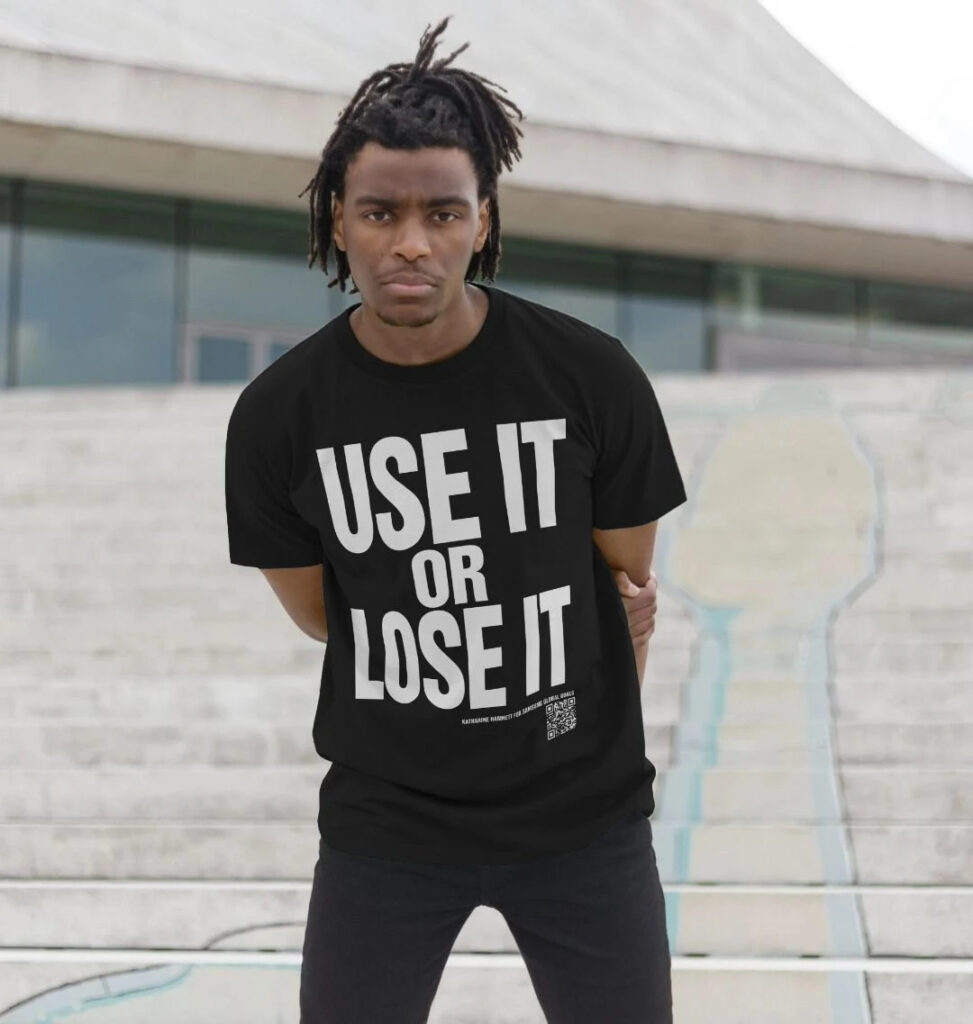 In the words of Katharine Hamnett, "Our vote is our most powerful tool to create the world we want. You can use its power before you even have it because even if you don't have it yet, you'll be voting soon."
Ninette and Katharine both advocate for young people to be vocal about what they don't like in politics and make moves to change this as part of the 17 UN Sustainable Development Goals app and the 'We are the Future' campaign and T-shirts. After all, as Katherine adds: "You can tell those politicians that you'll be watching how they act and that you won't be voting for them next time if you don't see them representing your views. These T-shirts are designed to help spread that message."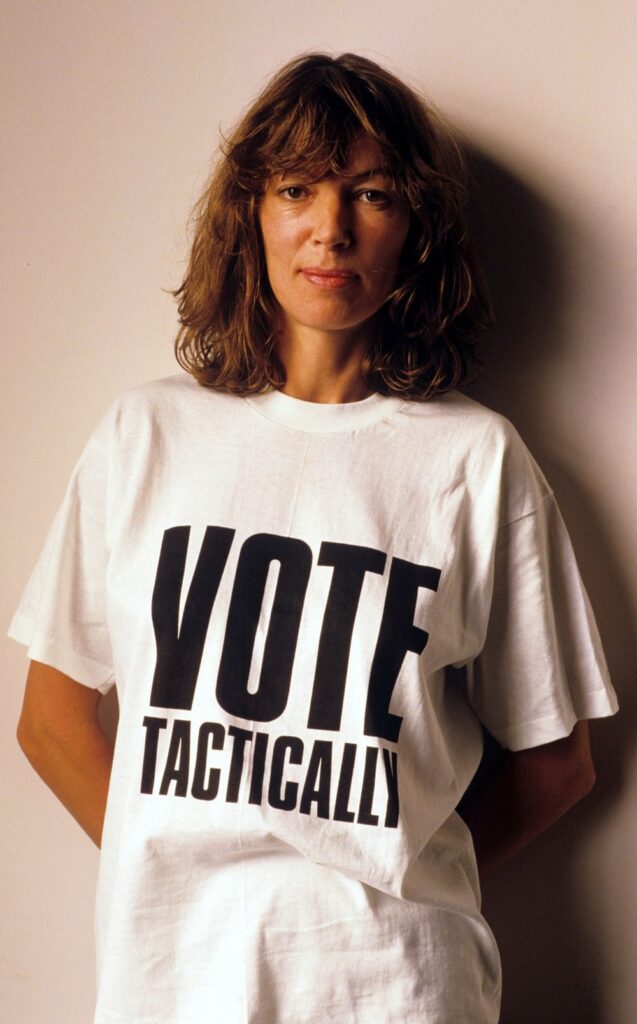 Ninette Murk is also no stranger to being vocal to get people noticing the causes she is most passionate about. She has collaborated with fashion brands, designers and celebrities such as Marc Jacobs, H&M, Rihanna, Timbaland, Pharrell Williams, Eastpak and Kendall Jenner, to name a few from the very long list.
She provides some top tips to young people on how to state what they want: "If you don't like a political decision, or think they are not doing enough about a worthy cause such as climate action, find out who is responsible in the government and write to them. A real, old-fashioned letter, not an email. Also, join a youth group with others who have the same interests and don't be afraid to speak up about your beliefs at school, because guaranteed there will be other people sharing that belief too. There is power in numbers."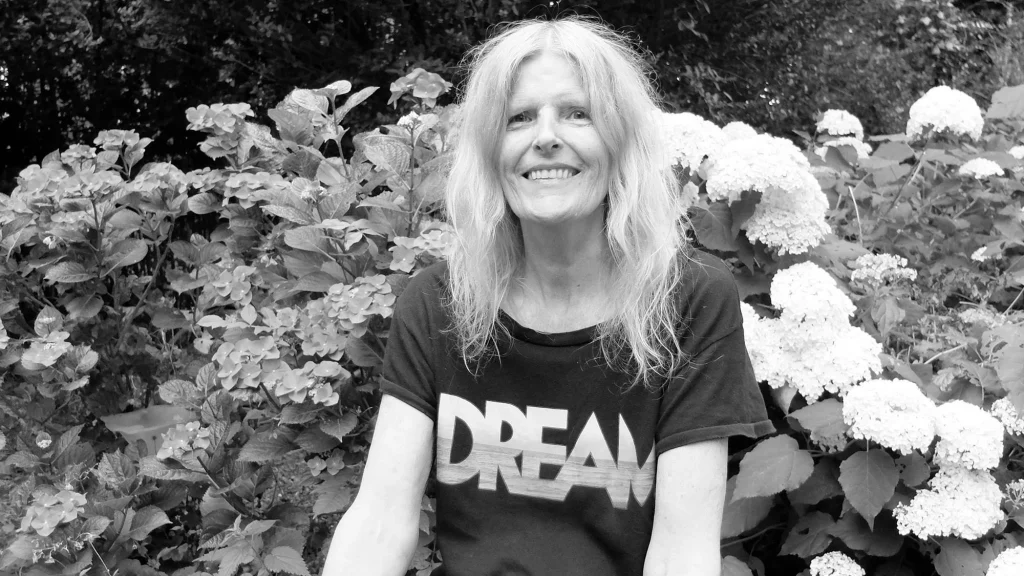 On the We Are The Future website a whole number of slogan T-shirts is available. All of them created by Katharine Hamnett and 20% of the proceeds from their sale go to the United Nations Development Programme (UNDP). More slogans -and hoodies!- are set to be added in the coming months and they will be modeled by some well-known, inspiring people – more information on that to be revealed soon! Also, watch the video promo with the song "We are the Future" sung by sisters Ruby Jundt (11) and her younger sister (8) which was written, recorded and produced by their father Tobias Jundt.
For more information about the project and to see/buy the t-shirts, check: www.wearethefuturesdgs.com Find the Samsung Global Goals app on your Galaxy phone, or here: https://samsungglobalgoals.com.